The 1st SISB Inter-campus Spelling Bee is complete! 🐝
The Lower Primary Inter-campus Bee was held on Friday, Nov 18 as the finale to the event, which started on Friday, Nov 11, with the Upper Primary Spelling Bee. Contestants from P1, 2 and 3 representing SISB's Pracha Uthit, Thonburi and Suvarhabhumi campuses came together in the PU campus CAMC to compete.
Spirits were high in the CAMC on Friday, and the event was a fabulous success. All participants did very well, spelling many challenging words, with the competition for P3-level winners particularly intense. Additionally, all students involved remarked on how much fun they had, and the spirit of friendly competition was shared by everyone.
Please join us in extending special congratulations to the winners:
🏆 P3)
🥇1st: Kopter (P3 Peace, TR)
🥈2nd: Minta (P3 Love, SV)
🥉3rd: Vince (P3 Love, PU)
🏆 P2)
🥇1st Genoa (P2 Faith, TR)
🥈2nd: Paulpoon (p2 Love, PU)
🥉3rd: Nova (P2 Joy, PU)
🏆 P1)
🥇1st: Tonmai (P1 Grace, TR)
🥈2nd: Matt (P1 Love, SV)
🥉3rd: ShaSha (P1 Joy, PU)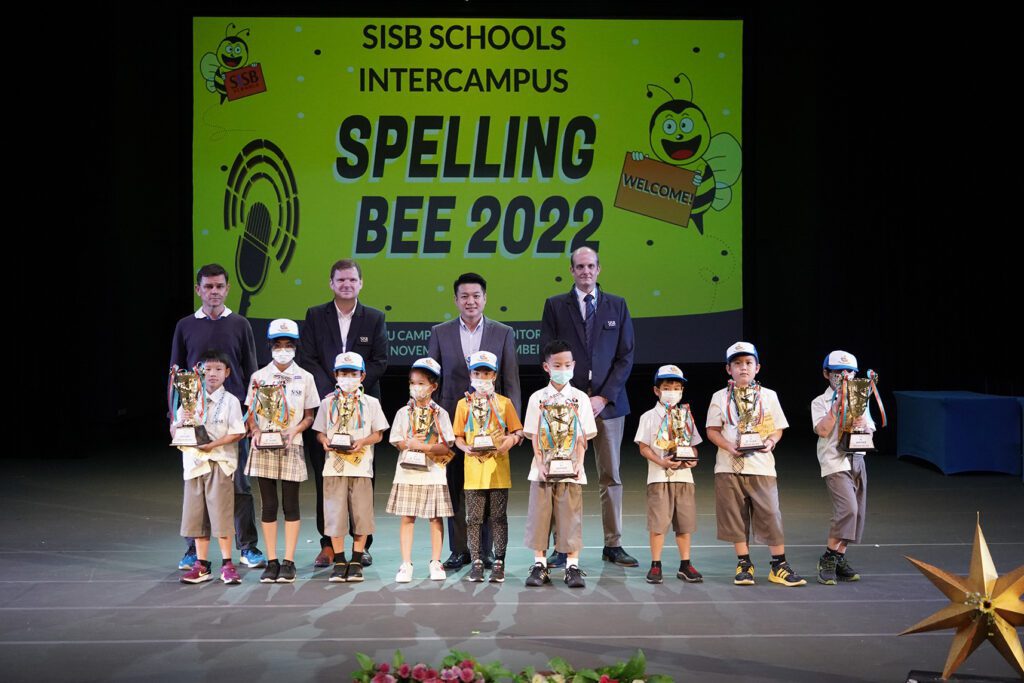 For more wonderful pictures, please click here.